Where Apparel is Truly Crafted
Danam Fiji Ltd is an industry leader in apparel manufacturing in Fiji and the South Pacific. As a leading exporter of apparels to some of the world's most iconic brands, our product portfolio includes work wear, casual wear, fashion, denims, uniforms, sports and active wear market segmentation. For more than 35 years, Danam has delivered quality apparel in a diverse range of high-demand markets whilst remaining innovative in measurable performance, technical expertise and production frameworks. Simply put, Danam delivers exceptional quality and value.
Competitively Advantaged
The world is shrinking and with it comes opportunity for the manufacturer, the importer, the retailer and the consumer. Danam understands that logistics, exchange rates, economics, expertise, infrastructure, training and development can all be shrewdly managed while at the same time encouraging employee achievement and loyalty. We believe this is demonstrated by our performance and elevated by our adherence to the highest measurable ethical standards. Partnerships with our suppliers successfully work to provide quick and flexible solutions to meet even the most specialised of requirements. For apparel delivered with efficiency, highest quality standards, efficiency and customer service, think value, think Danam.
Danam Through The Years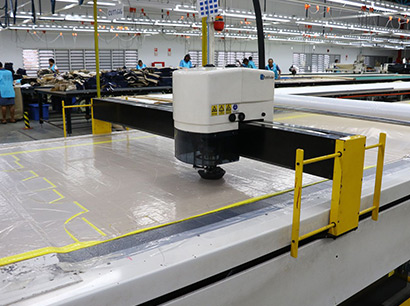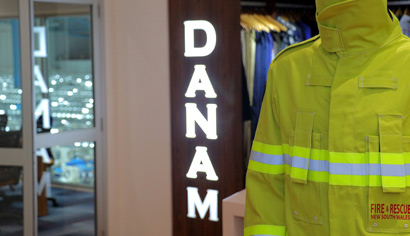 1981

-

The Danam vision begins - the inception of Fabcraft Clothers Limited at Vitogo Parade in Lautoka

1989

-

Expanded from 1 to 3 Lautoka facilities, totalling 400 employees

1992

-

Expanded and moved to Ruve Place, Lautoka

1998

-

Inception of Danam (Fiji) Limited. Formalisation of Quality Control Systems & Computer Aided Design

2000

-

Implemented stand-up Modular Cells (Toyota Production Systems)

2002

-
-

Walmart compliant facility
In-house final random inspection

2005

-
-

FTIB Exporter to Australia Award
OHS compliant facility

2007

-

Qualspec Certification

2008

-

Achievement Category: Fiji Business Excellence Award

2009

-
-
-

Prize Category- Fiji Business Excellence Award
Computer Aided Manufacturing (CAM): automated cutting
Begins a 7-year consecutive run of 'A' grade scores: independently certified, socially compliance audit

2012

-
-
-

Certified Accreditation on AS4824- Wild Lands Fire
WRAP Certified
ERP Software Implementation

2014

-
-

Certified accreditations: AS4967 Structural Fire
Certified accreditation: NFPA2112

2015

-

Gore-Tex certified facility

2016

-

Opened Fiji's most advanced design garment manufacturing facility; the largest in the Western Division of Fiji Islands

2018

-
-

Certified: Sedex Members Ethical Trade Audit (SMETA) Compliance
Inception of Defence Uniform Manufacturing

2019

-

Invested in Sublimation for the Athleisure Sportswear Market